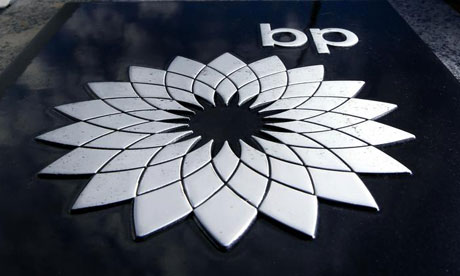 BP shares slumped to a 14-year low in trading on mounting costs to clean up the Gulf of Mexico oil spill amid concerns the first tropical storm of the Atlantic hurricane season may hamper efforts to halt the leak
, reports Eduard Gismatullin at Bloomberg.
BP fell as much as 24.50 pence, or 7.5 percent, to 300.75 pence, the lowest since 7th August 1996.
"It's obviously not good news for BP," said Colin Morton, who helps manage about $1.7 billion at Rensburg Fund Management in Leeds, England. "Who is going to buy the stock ahead of the potential hurricane?"
BP should sell shares to counter concerns that cleanup and liability costs will make it unable to pay creditors, according to Alastair Syme, an analyst at Nomura Holdings Inc. in London. The cost to protect BP bonds against default has climbed even after it agreed to set aside funds over several years to cover spill expenses. While BP can access about $15 billion in cash, the Atlantic hurricane season is unsettling for investors, Syme said.
The first tropical storm of the Atlantic hurricane season, which started June 1, has a 60 percent chance of forming this weekend, and may head into the Gulf, possibly disrupting clean up, which involves 4,500 vessels and 37,000 people.
The full article can be found here.
Personally I think this backs up the notion that BP shares have definitely become a speculative investment as there is a significant chance that the share price could take a further hammering in the short-term.